Trig In Live Concert At The Alliance Francise (East Legon)
Trig In Live Concert At The Alliance Francise (East Legon)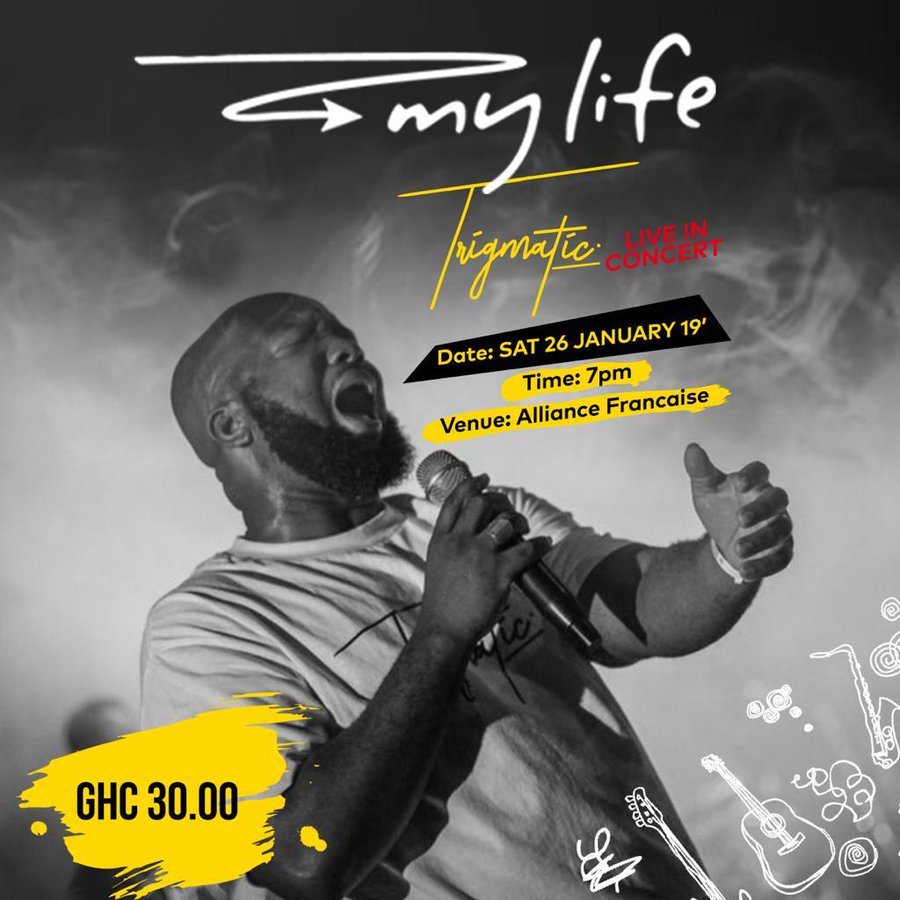 Trigmatic, born, Nana Yaw Oduro-Agyei on the streets of flamingo,a suburb of Accra.He started his early education at Homecare Nursery School in Dansoman and later continued at St. Martin de Porres also in Dansoman.
He completed Junior High in 2000 and enrolled in St. Martin de Porres Senior High Schoolwhere completed in 2003.
The musical seed in him started germinating during and after his high school education. He's always seen himself as Ghana's answer to Hip-Hop.
In 2005 he enrolled at NIIT where he studied network engineering and acquired a diploma in database administration.
He put his education on hold and got himself into media and entertainment full time. He is now a radio presenter at Y FM in Accra, youth organizer at his church and has a record label which is called
Da Trig Entertainment
which involves live band at East Legon.
Trig has learnt alot about music and it's various genres, he is now advocating more on the Ghanaian Hilife music, he is urging the artistes in Ghana not to forget their own, that is the Hilife Music.
He has new song , titled WHERE WE DEY GO and a remix of his hit song, My Life and other 50 old songs in his archive.
Trig is having a live concert at Alliance Francise East Legon on the 26th of January,2019 that is on a Saturday, in honoring a Ghanaian Hilife Legend, Oboba J.A Adofo (Black Chinese).
According to Trig, there will be a typical indigenous music which will be played live with his band. There will be other passing through artistes. The tickets go for Ghc15 and Ghc30. DON'T MISS OUT.